Much has been said and written about the advantages of moringa tree, particularly its leaves. Whether the leaves are consumed fresh, dried or in powder form, there is no denying that moringa lives up to its monikers "The Miracle Tree" or "The Tree of Life," owing to its incredible benefits.
However, articles and information on moringa seed are rather scarce, so not a lot of people are aware of their incredible benefits.
Moringa seeds are picked from the moringa plant's pods. You can use the green, tender young pods to make delicious stews, soups, and curries. The pods turn tough, crispy, and brown when they ripen, and mature seeds can be collected from them.
The seeds can be used either for planting, or as a source of moringa oil. While moringa leaf powder can be easily produced as long as you have access to fresh leaves, moringa oil isn't easy to get through. Awarded for its remarkable effects on the skin, moringa oil is a premium product due not only to its exceptional advantages but also to its scarcity.
If leaves are frequently harvested from a moringa tree, it is necessary to cut its branches from time to time so that the leaves can flourish. Nevertheless, this practice prevents the tree from flowering and bearing seeds. To yield pods, a moringa tree must be allowed to grow to maturity. Because of this, a moringa tree must either be grown for its leaves or for its pods and not simultaneously for both purposes.
You need to buy a moringa oil extraction machine to produce extra virgin, cold-pressed moringa oil, which can cost you several hundred or a thousand dollars depending on the quality.
However, you can still make moringa oil at home in the absence of a device.
Related: All-Natural, Home Remedies for High Blood Pressure
How to Make Moringa Oil
1. Buy or harvest moringa pods that are brown, tough, crispy, and hollow. Don't include the green pods unless you want to use them for cooking. Immature seeds will not yield oil.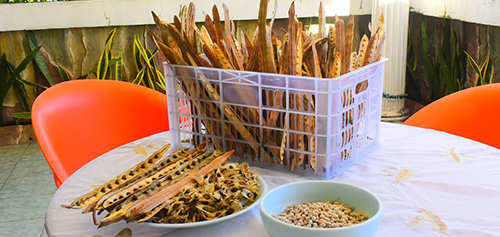 2. Extract the seeds from the pod. The pods will easily crack with very little pressure.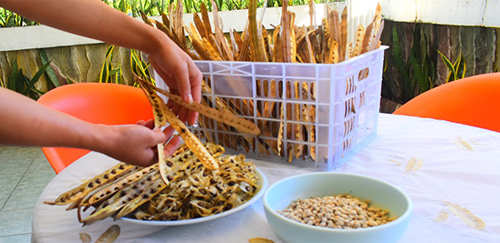 3. Remove the brown outer shell of the seed. You can either do this manually or you can use a mortar and pestle. Either way, the shell should easily come off.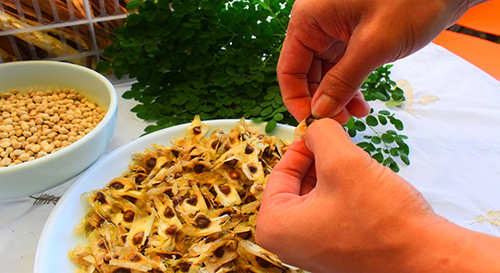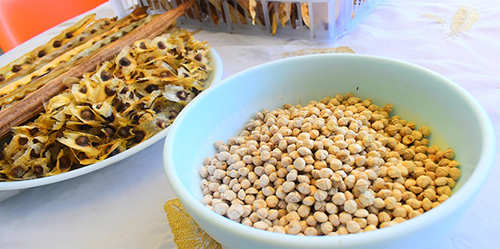 4. Roast the seeds in a pan on medium heat till the inside turns slightly brown.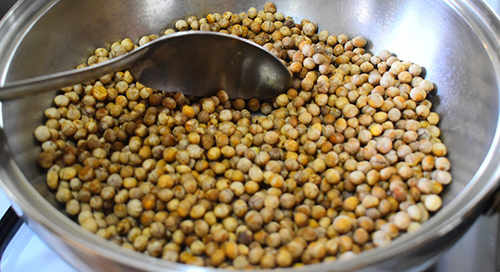 The flimsy husk around the seed stays light, even when the inside of the seed is already dark and burnt, that's why it's best to cut the seed in half to see if it's already golden brown.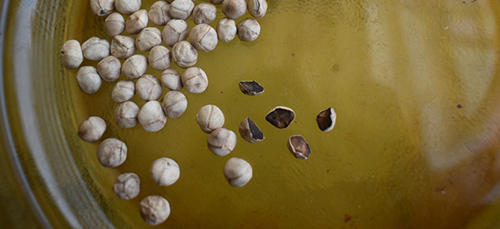 5. Heat some water and pour the moringa seeds into it. Bring to a boil until the oil rises to the top. Simmer for about 20 minutes more.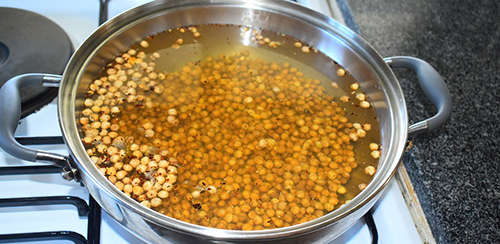 6. Skim the oil off the top of the boiling water, and allow it to cool.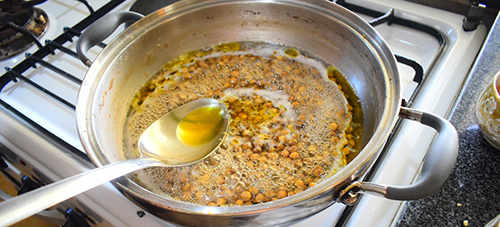 7. To get rid of the water content in the oil, place the cooled oil into the refrigerator for an hour. The oil will coagulate and separate from the water.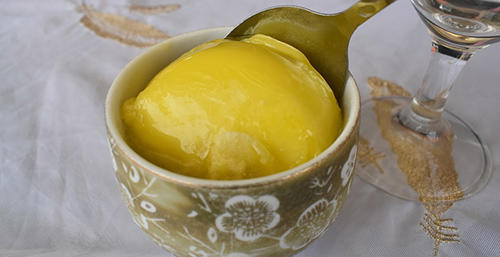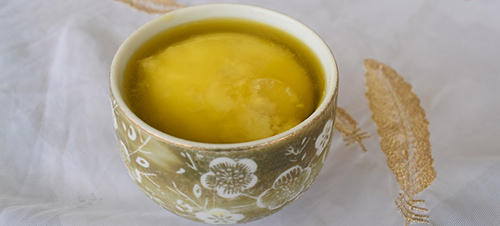 8. Skim the oil again from the top, and let it settle to room temperature before pouring it out into a container.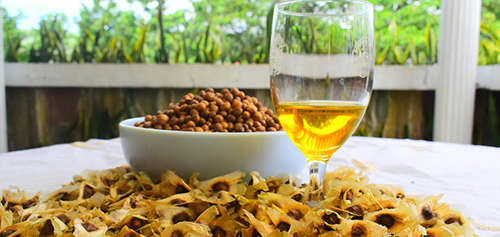 Medicinal Uses
Since the world was made aware of the benefits of powdered moringa leaves, their demand has rocketed, making the pods scarcer.
But one can not ignore the benefits of moringa seed oil, especially its role in reducing inflammation and cleansing the liver.
The liver is one of the body 's biggest and most crucial organs; we can not live without it. It involves nutrient processing, nutrient storage, fat breaking down, blood clotting regulation, and another 500 metabolic processes. It is also a huge detoxifier for the body.
It is common knowledge that the liver can be damaged by alcohol, narcotics, and extra pounds, but not many are aware that sugar is as damaging to the liver as all of these. Can you live without soft drinks, pastries, cookies, chocolates, ice creams and the many other temptations?
I do have some wonderful news for you. It has been proven, thankfully, that moringa oil helps the liver stay healthy and function optimally. Regular moringa oil intake will reduce hepatic damage and avoid it. This has also been known to help the liver heal itself from hepatitis-caused damage.
Moringa oil is also known for restoring liver enzymes, fighting free radicals, reducing oxidative stress and balancing hormones to help keep the liver in shape.
Chronic stress may lead to hepatic illness. The anti-inflammatory properties of Moringa oil help the liver function smoothly by regulating the reaction hormones to stress in the body.
Moringa oil also helps to reduce inflammation all over the body. Inflammation is in itself a positive thing, it is one of the body's protective mechanisms against threats and invaders, such as stress, toxins, and microbial and viral infections.
On the other hand, chronic inflammation can expose you to a number of health problems, such as rheumatoid arthritis, heart disease, inflammatory bowel disorder, and many other conditions that affect the lungs, bones, skin, and major organs. Inflammation has been associated with cancer, too.
Again, due to its amazingly high levels of anti-inflammatory properties, moringa oil plays an important role in treating acute inflammatory conditions — 36 phytonutrients to be exact!
In addition, moringa oil can slow the aging process, help with speedy healing and help regulate sleep. You can either buy it from your local grocery store, or order online moringa oil, which can be very expensive. (Watch out for cheap moringa oil; chances are, they're fake.) Whether you can buy moringa seeds or grow moringa trees in your backyard, you can make your own. A full-grown moringa tree usually needs an average of a year or two to bear pods.
Related: 5 Home Remedies for Diarrhea
Other Ways to Use Moringa Oil
As a salad dressing
In sauces
As shortening for your baking
On pizza
For cooking (stir-fry)
Mix with herbs for dipping bread
With pasta
Or you can simply take a tablespoon of it daily for optimum health
(Visited 63 times, 1 visits today)