The thought of rubbing chili peppers onto your skin might sound a little strange, but what if I told you that clinical trials found that 80% of patients with arthritis saw improvement in as little as two weeks? Capsaicin cream or cream containing the active ingredient in chili peppers is a common arthritis treatment, and is surprisingly effective. Capsaicin works by depleting a neurotransmitter that sends signals of pain to the brain and your brain never gets the signal from painful chronic conditions such as arthritis without that transmitter.
Capsaicin creams should be used four times a day to hold pain away during the whole waking hours. There will be a slight burning sensation the first few times you put it on, but your skin will acclimatize over time according to Web MD. Be careful not to apply it near mucous membranes and always wear gloves so that any trace of pepper on your hands will not end up in your eyes or other sensitive areas.
When you are using store-bought creams that are $10 or more an ounce, applying the cream several times a day can get expensive. Homemade capsaicin cream is simple to make and effective, and lets you tailor the cream's intensity to your own preferences.
Making a basic capsaicin cream for arthritis is the same as making any basic herbal salve. First, the herb is infused into a neutral carrier oil and then it is thickened with an emulsifying wax, such as beeswax to facilitate application. For a simple salve, use 1 cup of grated beeswax with 1/4 cup of oil. When grating beeswax, it's hard to be precise in measuring, so weigh the beeswax ahead of time and use about 1 ounce of wax to 8 ounces of oil, if possible.
Related: How to Make the Most Powerful Natural Antibiotic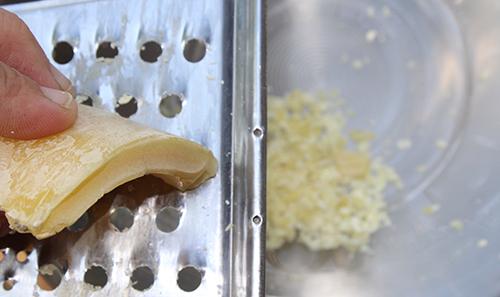 Salves are a great place to use up left over bees wax from other projects or even scraps dripped from bees wax candles.
Since a simple salve recipe needs just a small amount of wax, saving any candle droppings or scraping up hardened wax off your tools after making homemade candles is a perfect way to repurpose wax and save some money.
Basic Capsaicin Cream Recipe
8 Ounces Oil (*See Note)
1 Ounce Bees Wax, grated
3 Tablespoons Cayenne Powder
Tools: Heat proof bowl and pot to create a double boiler, spatula to stir and a jar for storage
Related: 14 Powerful Natural Remedies For A Sinus Infection
Place the oil, beeswax, and cayenne powder in a glass or metal bowl, which is heat proof. Place the bowl over a saucepan containing approximately one inch of water to build a double boiler.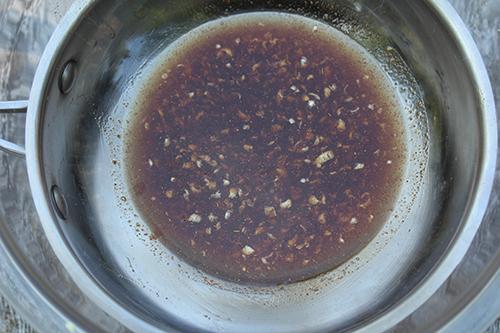 A double boiler's aim is to create a slow, gentle heat to melt the wax of the bees without the mixture cooking. Bring the water to a boil on low in the pot and the steam from the simmering water will melt the wax in the bowl above.
Stir the cream together with a spatula and scrape it out into a jar once the wax is melted. If you want to adjust the amount of beeswax for a firmer or softer cream, you can test the texture of the cream by dropping a drop of two on a cold plate.
You should infuse the cayenne into the oil for a day or two ahead of time for a better cream; If you want a whipped cream rather than a standard salve for application, place the double boiler bowl in the refrigerator for 10 minutes after melting, then whip. Repeat several times until the cream is cold before spooning into containers.
I find that with solid salves, you use and waste less than when applying whipped creams, but this is a matter of personal preference. Feel free to adjust the amount of beeswax to adjust consistency.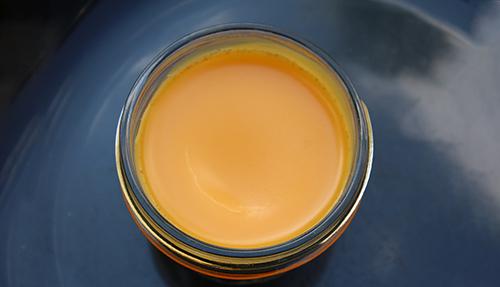 The amount of cayenne can also be adjusted up or down after trying out the cream to adjust strength.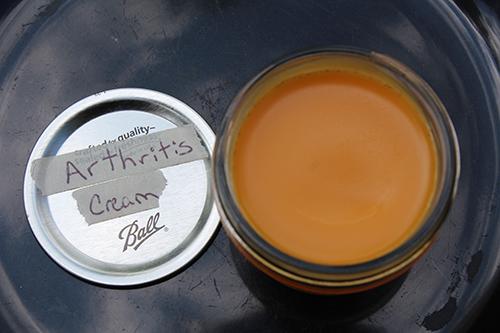 Be sure to use the cream for a week or so before adjusting up, but if it makes you feel more comfortable you can always start with less cayenne and adjust up.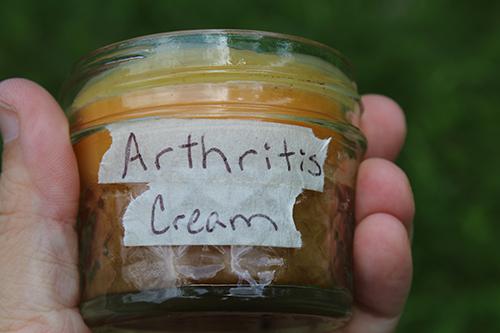 Related: Just Like Doxycycline: The Antibiotic That Grows in Your Backyard
* A note on carrier oils: Approximately, every neutral oil will work here. As you will be using it topically, it is best to use an oil that will also nourish your skin. Olive oil, almond oil, jojoba oil, and grape seed oil are all good options. Of those choices, the most economical of all is grape seed. Coconut oil will also work, but it will result in a much thicker cream, since at room temperature it is a solid. Use coconut oil, use slightly fewer waxed bees. Keep away from the mixed vegetables, oils for soy or maize.
(Visited 46 times, 1 visits today)