A lot of preppers are worried that, in the event, we're ever attacked with EMP weapons, most of our vehicles will instantly turn to junk. This isn't a far-out belief, either; it's based on testing by the EMP Commission.
It's true that those tests didn't cause any permanent damage to the vehicles, but the Commission freely admits that they stopped testing at the level of EMP where the vehicles stopped running – and that was far below the levels that would be emitted by an actual attack.
It's difficult to predict what damage an EMP attack would do to vehicles because there are so many variables involved. We can make some educated guesses, though. We do know that EMP can destroy solid-state electronics, and late-model vehicles depend on those for almost everything. Without its engine management computer, a modern car won't even start.
If your new truck is caught by an EMP the chances are it's going to take a lot of work to get it running again. You're almost certainly going to have to replace all the computers if you can find undamaged spares, and EMP can do funny things to wiring as well.
As the wiring harness is one of the first things installed in cars, replacing it is a huge job. Is it going to be feasible in a country devastated by the attack? I'm not betting on it.
There is another option, though – find yourself a vehicle that doesn't rely on electronics. Computer-controlled car engines didn't really exist until the mid-1970s and there were plenty new vehicles without them at the end of the decade, so most vehicles that age or older will be much more resistant to EMP. Carbureted engines with simpler wiring looms don't give the pulse much to get its teeth into.
The bad news is that we're talking about some pretty old, and often hard-used, vehicles here. The good news is that in many cases you should be able to get a running one for a reasonable amount of money. Here are six EMP-proof vehicles you can pick up for less than $2,000.
Volkswagen Beetle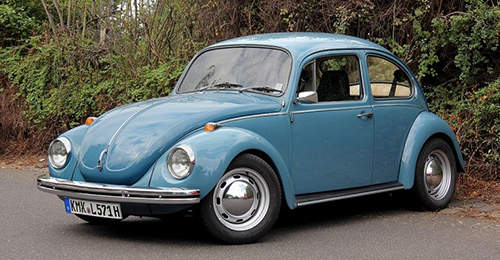 (Visited 1,069 times, 1 visits today)