No Sugar, No Carb Diet Plan: Everything You Need to Start – International Business Times
Any type of food can lead to weight gain if consumed in excess. However, there are certain types that make you more prone to gaining weight compared to others. Foods that are high in carbohydrates and sugar are usually tagged as top culprits, so many diet plans are designed to cut back or eliminate carbs and sugars and favor protein and fiber. If you are considering a no sugar, no carb diet plan, here's what you need to get started.
1. All sugars are carbohydrates
Sugars and carbs are basically the same thing the moment they enter the bloodstream. Carbs come in the form of either starch or sugar, with the former being a complex chain of sugar molecules. The main difference really is that starch requires the help of digestive enzymes before they can be broken up. Both contain monosaccharides such as fructose, glucose and galactose. 
2. There are different types of sugar
Sugar has many names, although with different components. Still, if you want to go on a no sugar diet, you should be extra mindful of the ingredients in the products you buy. Check out the nutritional information on the packaging and watch out for the likes of agave nectar, fructose, sucrose, corn sweetwater, honey, molasses, treacle, maltodextrin, corn syrup, xylose, etc. These are the same thing and should not be part of the foods you consume.
If you are considering a no sugar, no carb diet plan, here's what you need to get started. Pictured: Russell Stover Candies displays their low carb chocolate sauce at the All Candy Expo trade show Photo: Getty Images/Scott Olson
3. Steer clear of high fructose corn syrup
One particular sugar that you should stay away from, whether you're on a strict no sugar, no carb diet or just watching your intake, is high fructose corn syrup. Why is it bad? This is because fructose and glucose are not bonded and the former will be instantly delivered to your liver once consumed. Fatty liver is a common side effect of eating too much HFCS, so with diabetes, heart disease, dementia, and even cancer.
4. Understanding bread and carbs
If you like your bread, you can certainly choose certain types that will not affect your no sugar, no carb dieting strategy. The key is to limit your intake of highly refined and processed grains, which is typically found in white bread. You can also stop eating packaged treats like biscuits and crackers, too. 
5. Why carbohydrates make one gain weight
Carbs are a necessary part of one's diet because it is what fuels energy. However, you can't have too much of a good thing. Carbohydrates contain sugars and if consumed in high amounts will wreak havoc on your diet. If there's too much sugar in your blood, insulin can't work to balance things out in your body and this leads your liver to eventually store fat. If the liver no longer can process, it then transforms the glucose and stores the product in the adipose tissue. An overwhelmed insulin also will tell your existing fat cells to stay put and stop breaking down. 
Overall, the key to succeeding with a no sugar, no carb diet is to understand food and monitor what you eat closely. Also, know the best types of substitutes so that your body is not deprived of the nutrients it needs to properly function daily.
This Popular Diet Shuns Tomatoes, Peas & Other Healthy Veggies. So Why Do People Swear By It? – mindbodygreen.com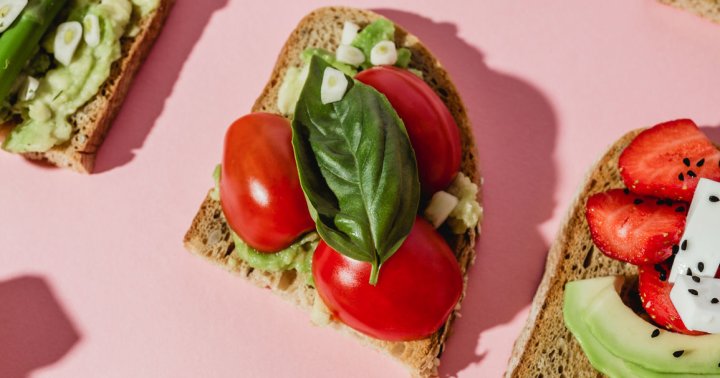 More and more research is showing that inflammation is a main contributor to chronic diseases. So it's no surprise that a diet came along intending to address this. The main benefit that the Plant Paradox Diet claims to offer is that it will—you guessed it—reduce inflammation.
So how exactly does the Plant Paradox Diet reduce inflammation? It removes lectins, a protein found in many fruits and vegetables, from your diet, which Dr. Gundry says are edible enemies. Lectins are actually one of the defense mechanisms within certain plants that are intended to keep predators, humans included, from eating them. Among other foods, lectins are found in all nightshades—a popular family of plants including potatoes, peppers (bell as well as hot peppers like chili and jalapeño), eggplants, goji berries, and tomatoes.
So what havoc can these pesky proteins wreak on your body? Potentially a lot.
"A lectin is a type of protein that forces carbs (sugars, starches, and fibers) to clump together and even attach to certain cells in your body when you eat them," explains Dr. Gundry. "Often, lectins can get in the way of important cells communicating with one another. And when that happens, the body's response is usually inflammation or some other type of reaction to toxicity, like nausea, diarrhea, or vomiting. A break in cellular communication can also result in symptoms like fatigue or forgetfulness."
A piece of older research suggests that a diet high in lectins may contribute to autoimmune diseases like Crohn's disease, celiac, rheumatoid arthritis, and diabetes. Thus, the benefits of following the Plant Paradox Diet and cutting out lectins may include a reduced risk and better management of autoimmune disease and chronic disease—however, there are no clinical trials demonstrating this just yet.
While the goal of the Plant Paradox Diet is to reduce inflammation, weight loss may be an added benefit. There have been many claims of individuals shedding pounds on the Plant Paradox Diet. Many say that it's not simply the lack of lectin content in the diet but the focus on mindful and healthful eating that results in weight loss. (The diet shuns many processed foods and refined carbs, which doesn't hurt!)
Osteoporosis warning – Camilla, Duchess of Cornwall, warns over 'ridiculous' diet plans – Express
Osteoporosis is painful condition that makes the bones more fragile, and likely to break, according to the NHS. It develops very slowly over a number of years, and is often only diagnosed after a fall or bone fracture. People with osteoporosis are more likely to have wrist fractures, vertebrae fractures, and hip fractures than other people. Camilla Parker-Bowles, 71, warned the public that certain 'fad' diets may be depriving them of calcium.
Diet plans that include cutting out dairy and other minerals could be bad for your health, warned The Duchess of Cornwall.
Calcium, which is found in dairy foods, is a key mineral that's essential for life. It helps to keep bones healthy.
Camilla's warning came after her mother died from osteoporosis 25 years ago, she said.
She urged children to avoid "ridiculous" diet plans while speaking at the Science Museum yesterday, at the launch of the newly-labelled Royal Osteoporosis Society.
"It was 25 years ago that my mother died as a result of osteoporosis," she said. "In fact, she was exactly the same age as I am now.
"My family and I were completely devastated, but also, we didn't understand how somebody could be in so much pain, and we were unable, and the doctors seemed unable, to do anything about it."
Common fad diets are depriving people of the calcium they need to keep their bodies healthy, she added.
"It's the fad diets, they are the worst thing to do," she told the Daily Mail. "You are depriving your bones of calcium.
"It is this ridiculous dieting, cutting out dairy and all the things that are good for your bones.
"We need to find a way of educating children that they need to take care of their bodies now instead of aspiring to look like someone they see in a picture if they want to protect themselves in old age."
It's crucial to encourage young people to start exercising to boost their overall health, she added.
Osteoporosis is more likely to affect women than men, due to hormone changes during the menopause, said the NHS.
But, you're also more at risk of the condition if you have a family history of osteoporosis, a body mass index of 19 or less, or have long periods of inactivity.
You could lower your risk of osteoporosis symptoms buy doing regular exercise, it added.
Everyone should aim for at least 150 minutes of moderate-intensity activity every week.
It's also important to eat a healthy, balanced diet, and to make sure you're topped up on vitamin D.
Dietitian at Silver Cross Hospital in New Lenox discusses latest diet trends – The Herald-News
[Photo courtesy of Timothy Baran]
"They make people mindful of their food choices," DeAngelis said.
Whole30
For 30 days, dieters are allowed no alcohol, dairy, grains, legumes or sugar. They may eat moderate amounts of eggs, meat, seafood and some types of fruit. Vegetables are encouraged.
They may also eat nuts, avocado and herbs.
Mayo Clinic said the diet's founders say this diet may help with the digestive and skin issues, as well as chronic pain and low energy associated with food sensitivities.
DeAngelis said she's "not a fan" of this diet, even though it does eliminate sugar, "something we all consume a lot in this country."
"But it is pretty restrictive," DeAngelis said. "It cuts out entire food groups. It's missing calcium, and it cuts out legumes and whole grains, which provide a lot of fiber, vitamins and minerals."