10 things you should know before starting the Mediterranean diet – INSIDER
The Mediterranean diet was named the best diet for 2019.
If you're looking to try the popular diet, there are some things you should know.
Don't expect rigid rules and instead expect to eat healthy foods like fruits, vegetables, and lots of fish.
Losing weight is no easy feat. And when you add in the hundreds of different weight loss plans on the market, deciding which diet to try can be tricky. Fortunately, the US News and World Report Best Diet Rankings takes the guesswork out of choosing a diet plan. This year, the Mediterranean diet tops the list of the best overall diets for 2019.
If you're ready to give the number one diet plan a try, but you're not sure what you need to know, we've got you covered. INSIDER asked the experts for insight on what you need to know before starting the Mediterranean diet.
This is not a traditional diet
Say goodbye to rigid rules and boring meals.
"The Mediterranean diet is a real food approach to eating and drinking," Sophia Malek, MSN, a culinary nutritionist at Bob's Red Mill, told INSIDER.
Touted as more of a lifestyle rather than a diet, she said the Mediterranean diet encourages eating with family, savoring your food, and enjoying a glass of wine here and there (if you wish it).
The Mediterranean diet is backed by substantial research
Registered dietician, Amanda Kostro Miller, LDN, who serves on the advisory board for Family Living Today, told INSIDER that the diet is backed by substantial research in regards to overall wellness promotion and disease prevention.
This diet shows promising benefits of improved cognition, reduced cancer risk, improved cardiovascular health, improved labs (i.e., HDL and LDL cholesterol), reduction in diabetes risk, and a longer life span.
You may want to consider a slow start
Neurologist Ayesha Sherzai, MD, and her husband Dean Sherzai, MD, told INSIDER that a slow start might be the way to go for some people.
"We have sometimes found it to be helpful for individuals with complaints of bloating due to a quick and dramatic change to a whole foods, plant-based diet, to, first of all, start slowly," they explained.
Consider gradually adding plant foods to your diet while cutting out meats, sweets, fast foods, and sugary drinks.
You will eat a lot of fruits and vegetables
The bulk of your meals will include plenty of fresh fruits and vegetables.
Feel free to feast on veggies such as artichoke, asparagus, beets, broccoli, brussels sprouts, cauliflower, cabbage, celery, carrots, tomatoes, eggplant, cucumber, onion, green and wax beans, zucchini, turnips, peppers, salad greens, and mushrooms.
You can also snack on fruits such as strawberries, blueberries, and raspberries.
Healthy fats are a big part of your daily diet
If you've been programmed to think fat is the enemy, you're not alone. While you should avoid saturated and trans fats, there are other sources of fat your body needs to maintain optimal health.
"On the Mediterranean diet, fat comes from unsaturated sources like nuts, seeds, and oils," registered dietician Rachel Fine told INSIDER. Olive oil is a staple on the Mediterranean plan.
The fat in olive oil, monounsaturated fat, is known for various health benefits including playing a role in reducing LDL cholesterol levels.
Nuts, seeds, and legumes are a staple of the Mediterranean diet
Almonds, pistachios, and tahini (toasted sesame seed paste) are just a few of the nuts you can expect to enjoy on this diet. Malek said that nuts and seeds offer protein, heart-healthy fats, and vitamins and nutrients that nourish your body.
"You can find legumes featured as a protein and fiber source in many Mediterranean dishes," she explained. Think garlicky white beans smashed on whole wheat sourdough bread with fresh oregano, drizzled with olive oil and balsamic vinegar or a barley and garbanzo bean soup.
She said you can enjoy lentils, garbanzo beans, white beans, fava beans, and many more on this heart-healthy diet.
Read more: 11 of the best foods to eat on the Mediterranean diet
Whole grains are part of the package
Unlike other popular diet plans that exclude whole grains, the Mediterranean diet gives you the green light to eat plenty of healthy whole grains such as bulgur, barley, farro, and freekeh.
Malek said a Mediterranean favorite is farro, which is a whole wheat that is semi-pearled, which you might find as a salad served alongside fish or as a main course.
Lean protein will round out your meals
Seafood lovers, get ready to practice your culinary skills on the Mediterranean diet because you get to eat fish and seafood at least twice a week. Other protein sources such as cheese, chicken, eggs, and yogurt are also ok, but in moderation. And red meat should only make an occasional appearance at the dinner table. Lean proteins can also come from plant-based sources (i.e., quinoa, faro, beans, legumes, nuts, seeds).
Fine said that choosing such options can promote additional benefits like weight management.
There are some foods you're encouraged to avoid
With the Mediterranean diet, you have the freedom to eat from all food groups. However, there are some foods you're encouraged to avoid including refined sugar, refined grains, trans fats, refined oils, processed meats, and highly processed foods.
Read more: 7 foods you should avoid on the Mediterranean diet
It might not cost you a ton of money
A daily dose of fish, fruits, veggies, and healthy fats may seem like it's going to cost you a pretty penny, but the reality is, the money you'll spend on the Mediterranean diet is not a whole lot more than the processed items you buy at the store.
When you're at the grocery store, Kostro Miller said to hit the produce section first and try to plan your meals around what produce is in season and available.
"Make the fruits and vegetables the highlight of the meal, then go to the deli for your lean protein sources such as fresh fish," she added.
Visit INSIDER's homepage for more.
This Popular Diet Shuns Tomatoes, Peas & Other Healthy Veggies. So Why Do People Swear By It? – mindbodygreen.com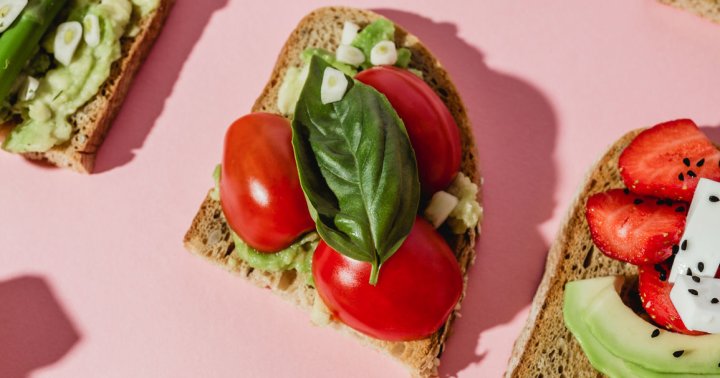 More and more research is showing that inflammation is a main contributor to chronic diseases. So it's no surprise that a diet came along intending to address this. The main benefit that the Plant Paradox Diet claims to offer is that it will—you guessed it—reduce inflammation.
So how exactly does the Plant Paradox Diet reduce inflammation? It removes lectins, a protein found in many fruits and vegetables, from your diet, which Dr. Gundry says are edible enemies. Lectins are actually one of the defense mechanisms within certain plants that are intended to keep predators, humans included, from eating them. Among other foods, lectins are found in all nightshades—a popular family of plants including potatoes, peppers (bell as well as hot peppers like chili and jalapeño), eggplants, goji berries, and tomatoes.
So what havoc can these pesky proteins wreak on your body? Potentially a lot.
"A lectin is a type of protein that forces carbs (sugars, starches, and fibers) to clump together and even attach to certain cells in your body when you eat them," explains Dr. Gundry. "Often, lectins can get in the way of important cells communicating with one another. And when that happens, the body's response is usually inflammation or some other type of reaction to toxicity, like nausea, diarrhea, or vomiting. A break in cellular communication can also result in symptoms like fatigue or forgetfulness."
A piece of older research suggests that a diet high in lectins may contribute to autoimmune diseases like Crohn's disease, celiac, rheumatoid arthritis, and diabetes. Thus, the benefits of following the Plant Paradox Diet and cutting out lectins may include a reduced risk and better management of autoimmune disease and chronic disease—however, there are no clinical trials demonstrating this just yet.
While the goal of the Plant Paradox Diet is to reduce inflammation, weight loss may be an added benefit. There have been many claims of individuals shedding pounds on the Plant Paradox Diet. Many say that it's not simply the lack of lectin content in the diet but the focus on mindful and healthful eating that results in weight loss. (The diet shuns many processed foods and refined carbs, which doesn't hurt!)
Osteoporosis warning – Camilla, Duchess of Cornwall, warns over 'ridiculous' diet plans – Express
Osteoporosis is painful condition that makes the bones more fragile, and likely to break, according to the NHS. It develops very slowly over a number of years, and is often only diagnosed after a fall or bone fracture. People with osteoporosis are more likely to have wrist fractures, vertebrae fractures, and hip fractures than other people. Camilla Parker-Bowles, 71, warned the public that certain 'fad' diets may be depriving them of calcium.
Diet plans that include cutting out dairy and other minerals could be bad for your health, warned The Duchess of Cornwall.
Calcium, which is found in dairy foods, is a key mineral that's essential for life. It helps to keep bones healthy.
Camilla's warning came after her mother died from osteoporosis 25 years ago, she said.
She urged children to avoid "ridiculous" diet plans while speaking at the Science Museum yesterday, at the launch of the newly-labelled Royal Osteoporosis Society.
"It was 25 years ago that my mother died as a result of osteoporosis," she said. "In fact, she was exactly the same age as I am now.
"My family and I were completely devastated, but also, we didn't understand how somebody could be in so much pain, and we were unable, and the doctors seemed unable, to do anything about it."
Common fad diets are depriving people of the calcium they need to keep their bodies healthy, she added.
"It's the fad diets, they are the worst thing to do," she told the Daily Mail. "You are depriving your bones of calcium.
"It is this ridiculous dieting, cutting out dairy and all the things that are good for your bones.
"We need to find a way of educating children that they need to take care of their bodies now instead of aspiring to look like someone they see in a picture if they want to protect themselves in old age."
It's crucial to encourage young people to start exercising to boost their overall health, she added.
Osteoporosis is more likely to affect women than men, due to hormone changes during the menopause, said the NHS.
But, you're also more at risk of the condition if you have a family history of osteoporosis, a body mass index of 19 or less, or have long periods of inactivity.
You could lower your risk of osteoporosis symptoms buy doing regular exercise, it added.
Everyone should aim for at least 150 minutes of moderate-intensity activity every week.
It's also important to eat a healthy, balanced diet, and to make sure you're topped up on vitamin D.
Dietitian at Silver Cross Hospital in New Lenox discusses latest diet trends – The Herald-News
[Photo courtesy of Timothy Baran]
"They make people mindful of their food choices," DeAngelis said.
Whole30
For 30 days, dieters are allowed no alcohol, dairy, grains, legumes or sugar. They may eat moderate amounts of eggs, meat, seafood and some types of fruit. Vegetables are encouraged.
They may also eat nuts, avocado and herbs.
Mayo Clinic said the diet's founders say this diet may help with the digestive and skin issues, as well as chronic pain and low energy associated with food sensitivities.
DeAngelis said she's "not a fan" of this diet, even though it does eliminate sugar, "something we all consume a lot in this country."
"But it is pretty restrictive," DeAngelis said. "It cuts out entire food groups. It's missing calcium, and it cuts out legumes and whole grains, which provide a lot of fiber, vitamins and minerals."